We fight for your Immigration Dream like we fought for ours.™
Meet Connie Kaplan: Your Expert Immigration Attorney
Attorney Connie Kaplan graduated from the State University of New York with a Bachelor of Science degree in Business, summa cum laude.
She then went on to receive her law degree from Nova Southeastern University.
While attending Nova Southeastern University, she received the Goodwin Scholarship, was on the dean's list, and graduated with honors. She also served as the editor-in-chief of the ILSA Journal for International and Comparative Law.
Attorney Connie Kaplan is a member of the American Immigration Lawyers Association, where she has served on AILA South Florida's Customs and Border Protection committee. Author of two bestsellers on Immigration and Families, receiver of the received the AV Preeminent Attorney Rating by Matindale-Hubbell, and founder of one of the fastest growing Law Firms in the US.
Belinda is originally from Haiti and has been residing in the United States since she was eight. Not only does she have over five years of experience aidingmany immigrants adjust their status, but she also had to take some steps to be a US Citizen today. She knows what it's like to need asylum, and hoping your green card arrives before High School graduation while being too young to even understand the immigration process. Belinda has a Bachelor's degree in Computer Software engineering and a Master's degree in Computer Science.
Alexandra was born and raised in Colombia. She has over fifteen years of experience as an Immigration Paralegal and as an Immigrant who obtained the US Citizenship, she has first-hand knowledge and understands the fears and struggles of our clients. She graduated with an Associate of Arts and Sciences in Paralegal Studies at Miami Dade Community College and is fluent in English and Spanish.

Born and raised in Brazil, Danielle is fluent in Portuguese, English and proficient in Spanish. She graduated Law School in 2017 at University Positivo. She is a licensed attorney back in Brazil and worked at the Court of Appeal of the State of Parana before moving to the US. She has been working as an Immigration Paralegal for the past two years.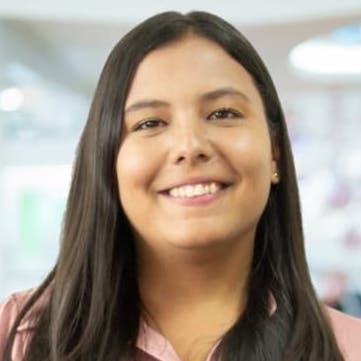 Born and raised in Colombia, is fluent in both English and Spanish. Has obtained her law degree from Libre University. Her favorite hobbies include cooking, watching series, and reading extensively. Loves the sea and to travel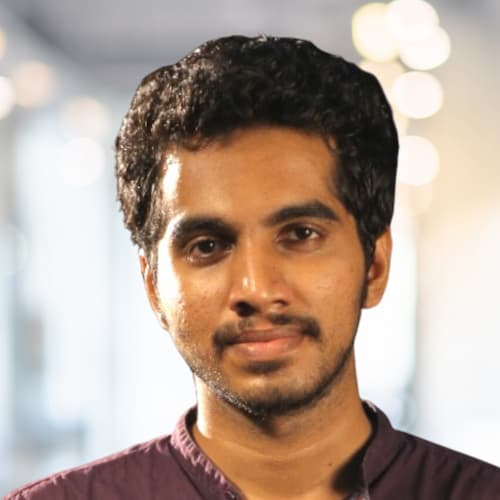 Originally from India, Aswin completed his Bachelor's in Law in 2017 and became a licensed attorney specializing in criminal and civil laws. He has over three years of experience as an Immigration paralegal, is fluent in both English and Hindi, and has a passion for reading and music.
Hannah was born and raised in the United States but as the daughter of Immigrants she understands the struggles our clients face. She is currently studying for a Master in Sustainable Business and Innovation in the Netherlands. She is also fluent in English and can speak Romanian.
She holds a Bachelor of Arts in Teaching Portuguese and English as a Second Language from the Federal University of Parana in Brazil, where she grew up. Portuguese is Leda's first language. Leda has a passion for traveling, learning about different cultures, and trying various types of food.
Originally from Mexico, Paulina has worked in the immigration field for over 4 years. Serving in various roles such as administrative assistant, legal assistant, and welcoming client specialist. She enjoys cooking, reading books in Spanish, and gardening. She also loves being involved in her children's sporting activities.
Edgar grew up in South Texas but has called South Florida his home for 20 years. He has a Bachelor of Arts and is fluent in English and Spanish. In his spare time he enjoys listening to all genres of music and collecting vinyl records. He wants to help as many people as he can make The United States their permanent home.
Tania was born and raised in Colombia, is fluent in English and Spanish, and is learning Portuguese. She is a Graphic Designer who helps us have a broader reach, so we can help more Immigrants make the United States their permanent home.
Client Testimonials: What our Clients say about us!
At The Law Offices of Connie Kaplan, we don't just offer legal services; we build lasting relationships. Our team's blend of personal and professional immigration experience makes us uniquely qualified to guide you through your immigration journey. But don't just take our word for it—read what our satisfied clients have to say.
Connie and her legal assistants helped us with our immigration case and were super helpful and responsive. They answered our endless questions quickly and patiently. I was referred to their office by friends who had also used them, and am very glad that this is the office we decided to go with! Highly recommended.
Connie and her legal team were very professional and helpful. My partner and I had a great experience working with her on what can be a very long and stressful process. She guided us the entire time and explained everything in detail so that it was easy for us to understand what we were going through. Jenny and Hannah were always checking in with us, making sure we had everything we needed and updating us with any new information. Even with the pandemic going on, she was always there to answer our questions and scheduled Zoom meetings to help us prepare for the interview. We would highly recommend the Law Offices of Connie Kaplan to manage your immigration needs!
Had the most pleasant experience with one of the most stressful and unpleasant paperwork I have done in my life. Thanks to Connie and her team, obtaining my residency went smoothly and as fast as the system allows. I would highly recommend her immigration services, especially if you're part of the LGBTQ+ community. She is simply the best! She answers all of your questions, she is honest and down to earth. On top of that, she has the best sense of humor, so you're never bored. It can't get better than that. I will definitely be using her services in the near future for my citizenship, and again I will highly recommend her. Thank you, Connie and team!
The team of Law Offices of Connie Kaplan is extremely professional and attentive to details. They supported me and my family during 5-year immigration process with confidence and knowledge. I would recommend their services without hesitation to everyone who is looking for assistance and guidance in the immigration field. Thank you and all the best!
My husband and I engaged Connie's law firm to help us secure permanent residency for him. Despite the somewhat hostile atmosphere of the US Administration at the time, we were reassured by Connie that our goal could and would be attained. Connie's staff were diligent and precise in helping us amass the documentation and proof that would be the determining factor in obtaining a Green Card. In every step of the way, Connie's firm was responsive to all our needs and questions. A clear path was laid out before us, and documents were checked off as we deposited them with the Kaplan offices. We were coached by Connie in anticipation of our Interview. In the end, we rejoiced when our interview with USCIS met with approval after our impressive presentation, and we are so very grateful to Connie for her wise advice and expertise.
No matter where you are, we are here to help you!
Consult with us online from the comfort and safety of your home. We serve clients across the U.S. and from over 36 countries.