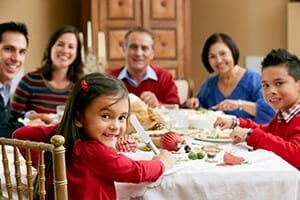 You are getting away from the Polar Vortex and are on vacation in Florida or a nice tropical island when Cupid strikes and you meet the love of your life. You cannot imagine living without your LOVE and your LOVE feels the same. But wait, your LOVE does not have a visa to get to the United States or is already here but without status. How do you make this happen?
If your loved one is already in the United States, there are two options (and very few exceptions or deviations from them): adjustment of status or consular processing, depending on their current immigration status.
Adjustment of status is generally available to spouses of US citizens (or spouses of permanent residents if the priority date is current) if the foreign national entered with a visa (other than crewman or in transit without a visa), were inspected by border agents at the time of entry. In the 6th and 9th Federal Circuits, adjustment of status is also available to those holding TPS status.
If the foreign national entered the country without inspection, he or she will likely not be eligible to adjust status and would have to leave the US and proceed with consular processing. This creates a series of issues if they accrued more than 180 days of unlawful presence in the US, as departing from the US to attend the visa interview at the consulate in their home country could result in a three or ten year bar upon return. A waiver will be necessary before departure, based on extreme hardship to qualifying family members, but not everyone will qualify for this waiver and it is a subjective determination. These issues would be further complicated if there is use of public benefits, criminal convictions, or security concerns (such as tattoos).
If your loved one is not yet in the US and has never violated US visa laws, you may either have them go through Consular Processing once you get married, or apply for a K-1 Fiancé(e) Visa before you get married. Same considerations apply, but extremely long processing times make the decision to be apart very difficult.
The eligibility factors for each of these options have been carefully constructed by the government to have as many people as possible qualify. You should not take the process lightly and you should definitely not make the mistake of thinking the process is about filling out forms. Some of the denials we have seen: attending public school while on a tourist visa; operating a business while on a tourist or student visa; missing one out of sixty payments in a payment arrangement of due taxes to the IRS; filing with an invalid marriage certificate or with a void marriage because the prior marriage has not been terminated; refusing to vaccinate, etc.
Each of these options have exceptions that may help the applicant or make the applicant ineligible. Contact us today to help you pick best option for your loved one, and let us walk you through the process based on your unique goals.