Naturalización y Ciudadanía Americana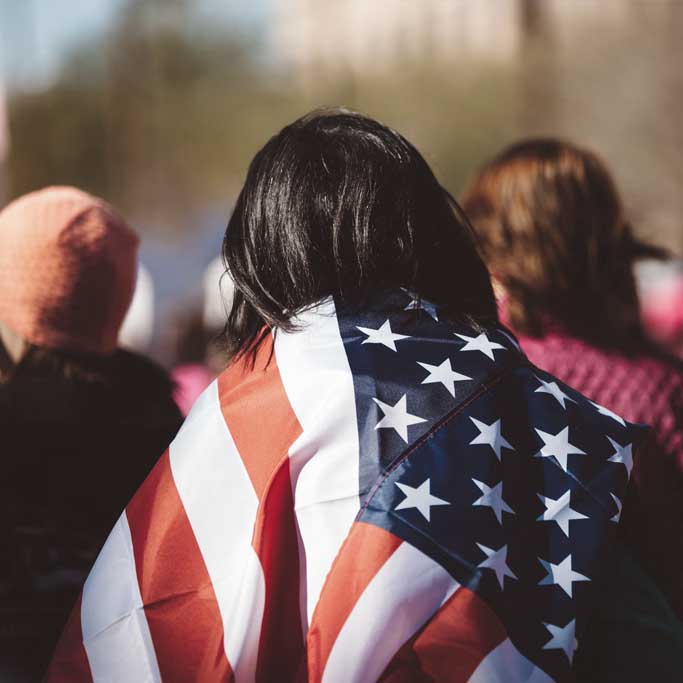 Nos aseguraremos de que tu camino a la ciudadanía avance sin complicaciones
Para muchos, obtener la ciudadanía americana es el último paso en un largo y dificultoso camino. A la hora de aplicar a la ciudadanía americana, el gobierno revisa todo el historial migratorio del aplicante. Los residentes que califican para iniciar el trámite no solo deben presentar pruebas de su estatus legal y completar de manera adecuada la petición N-400, sino que también deben pasar exitosamente el proceso de entrevistas.
Gran parte de nuestro equipo es de origen inmigrante y, por lo tanto, comprende la importancia de dar correctamente el paso final hacia la ciudadanía americana. Nos aseguraremos de que tu caso sea manejado de manera correcta desde el principio. Ayudamos a cientos de personas a convertirse en ciudadanos de los Estados Unidos, y nos llenaría de orgullo contarte entre ellas.
No matter where you are, we can help!
Our consultations are virtual and can be done from the comfort of your home!
Sin importar dónde estés, podemos ayudarte
Realizamos consultas de manera online y puedes contactarte con nosotros desde la seguridad de tu propio hogar. Desde nuestras oficinas en Florida, trabajamos con clientes en más 48 estados y más de 36 países.